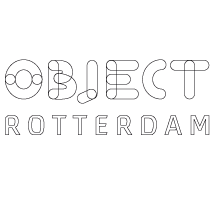 Object Rotterdam 2010
4th - 7th February 2010
Cruise Terminal Rotterdam
Rotterdam, Netherlands
Object Rotterdam 2010 promises to be a source for genuine autonomous design. This small fair, now in its third year, is quickly becoming the event to watch for emerging designers and galleries. Here are some highlights from this year's fair...
The Rabih Hage Gallery, London will present a range of works from notable contemporary designers Karen Ryan, Johnny Swing, Rabih Hage, and Aki Kuroda that bring into focus the current trend in contemporary design to treat the seat as a sculptural element.
The Apartment, London will show works by Brodie Neil and Marcus Tremonto including Tremonto's 'Carbon 451' Hanging Lamp (showcased on DeTnk a few months ago) that utilizes and celebrates the inherent lightness and strength of carbon fiber in its curvelinear structure.
Vivid Gallery, Rotterdam will present a variety of objects in corelation to their latest exhibition 'Artefacts I: Artists making Furniture/ Designers making Art' on show in their main gallery space from 31st January - 21 March. The objects on view a Object Rotterdam will include pieces by Atelier Van Lieshout, Studio Job, and Vincent de Rijk among others.
D&A Lab, Brussels aims to unify the unique, rigid and non-functional aspect of art with the recognizable character of the design-object functionality. At Object Rotterdam, D&A will show works by Amaral-Bostyn, Jan Fabre, and Hans Op de beeck among others.
Total Table Design project is a unique initiative from Audax Textile Museum Tilburg, Royal Leerdam Crystal, and Koninklijke Van Kempen & Bergeer that combines Dutch tradition  with contemporary design. It will have its world premiere at Object Rotterdam presenting works by Kiki van Eijk, and Scholten & Bajings.
Other galleries will show pieces from Arik Levy, the Campana brothers, Christien Meindertsma, Maarten Baas, and Jantje Fleischhut to name just a few.
Check DeTnk's Current Exhibition page next week for our live report from the event.
Custom Made Chair by Karen Ryan presented by the Rabih Hage Gallery
'Carbon 451' hanging lamp by Marcus Tremonto presented by the Apartment
'Andy' by Gert Verhoeven presented by the D&A Lab
'Little Liar' by Bik Van der Pol presented by Vivid Gallery