Snake
Please
LOGIN
or
CREATE A NEW ACCOUNT
in order to buy the item you are interested in.
If you have any queries regarding this item or are looking for any other special design please feel free to contact us at
info@detnk.com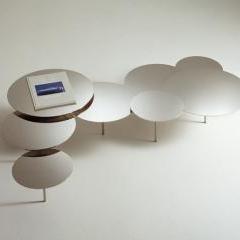 Dimensions
(Varying Diameters) 50 x 18.5 cm Largest
A fantastic design by Carlo Conti for Meritalia. A collectors item for design connoisseur, this items manufactured with hi-tech steel technology has been an ispiration for numerous contemporary designers.
All prices exclusive of shipping and VAT.  Estimated shipping 6-12 weeks.