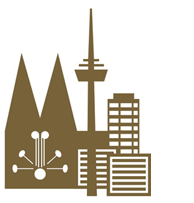 DesignCamp Cologne
24th & 25th January '09
imm Cologne
Congress Centre North, Deutz-Mülheimer StraBe, Cologne, GER
For the first time in Europe imm cologne will be hosting DesignCamp, an open, participatory workshop-event whose content is generated exclusively by participating designers.
This international event is free of charge for designers from all disciplines of design – architects, web designer, interior designer, product designer, 3D designer, industrial designer, graphic designer,  and multimedia designer – everybody is welcome and encouraged to present a session on their favourite topic.
There is no pre-determined outcome, no spectators, only participants. 'User-generated' sessions offer the chance for participants to exchange new ideas and concepts, to get informed about the latest trends, to get inspired and to present their own projects.
If you are able to make it to Cologne the weekend of January 24th and 25th and are interested in participating, go to designcamp.mixxt.de to register.